Here's an infographic on the Housing Market Forecast for 2022 provided by Keeping Current Matters (reprinted with permission). I think you'll find it interesting, even if you aren't thinking of buying or selling right at the moment.
2022 Housing Market Forecast [INFOGRAPHIC]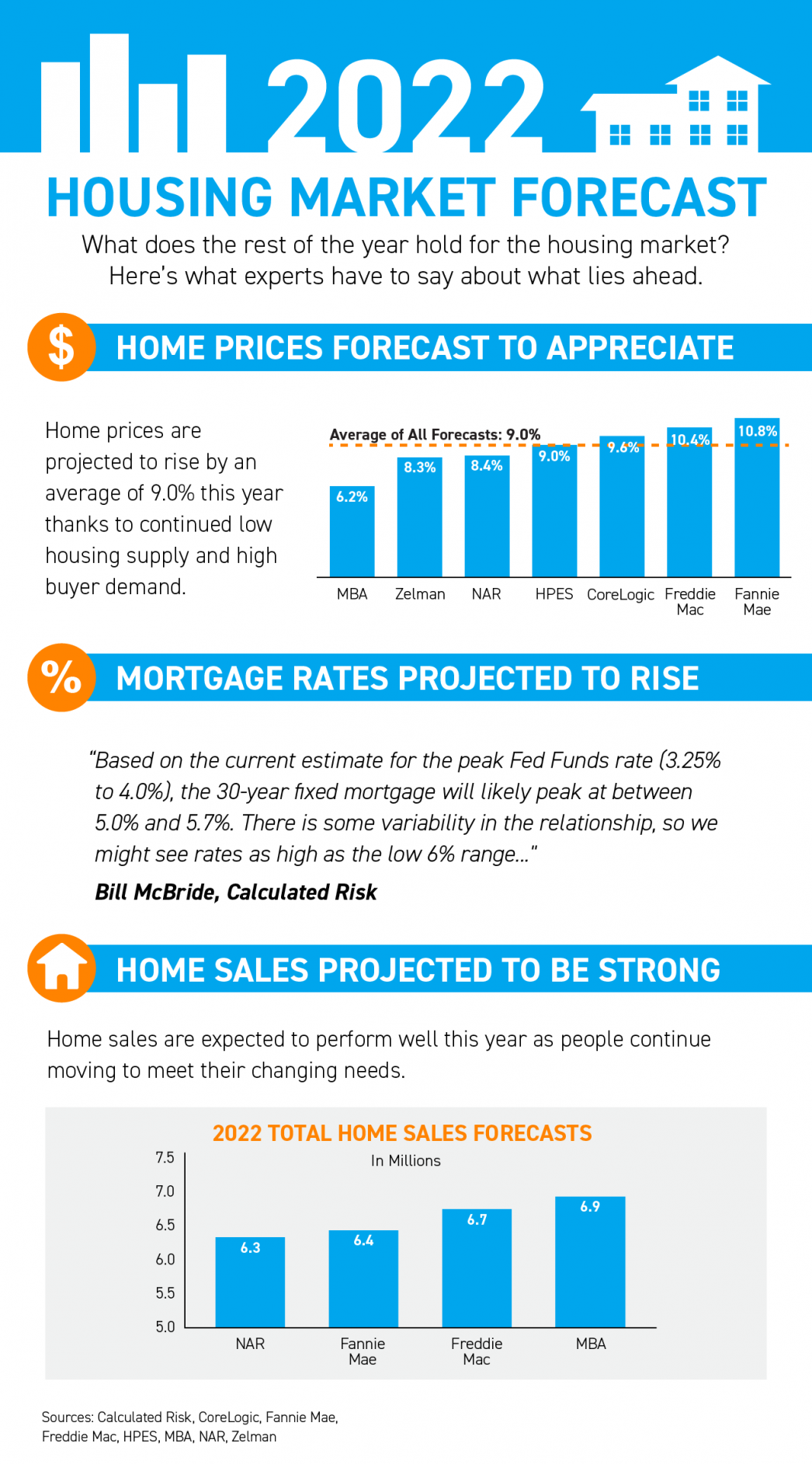 Some Highlights
Local market conditions (e.g., supply and demand) can vary quite a bit – neighborhood, street, complex. They also impact prices and other issues.
If you are thinking of buying, let's talk about your plans, needs and budget, as well as the area(s) you are interested in. With the rising interest rates and prices we are starting to see some shifts (e.g., some price drops, fewer offers). Give me a call at (760) 840-1360 so we can talk!
For buyers – read Check Your Pre-Approval. Here's Why!